Restore Events
Privacy is important to us, so we designed the app to keep your events data locally on your device. It's not sent to us or automatically synced between phones.
There is however a backup & restore feature which you could use to transfer all of the event information manually from your old phone to the new one.
Guide: Restore Events From Backup
The following instructions apply on iPhone/iPad, similar steps can be taken on Android although it may look slightly different.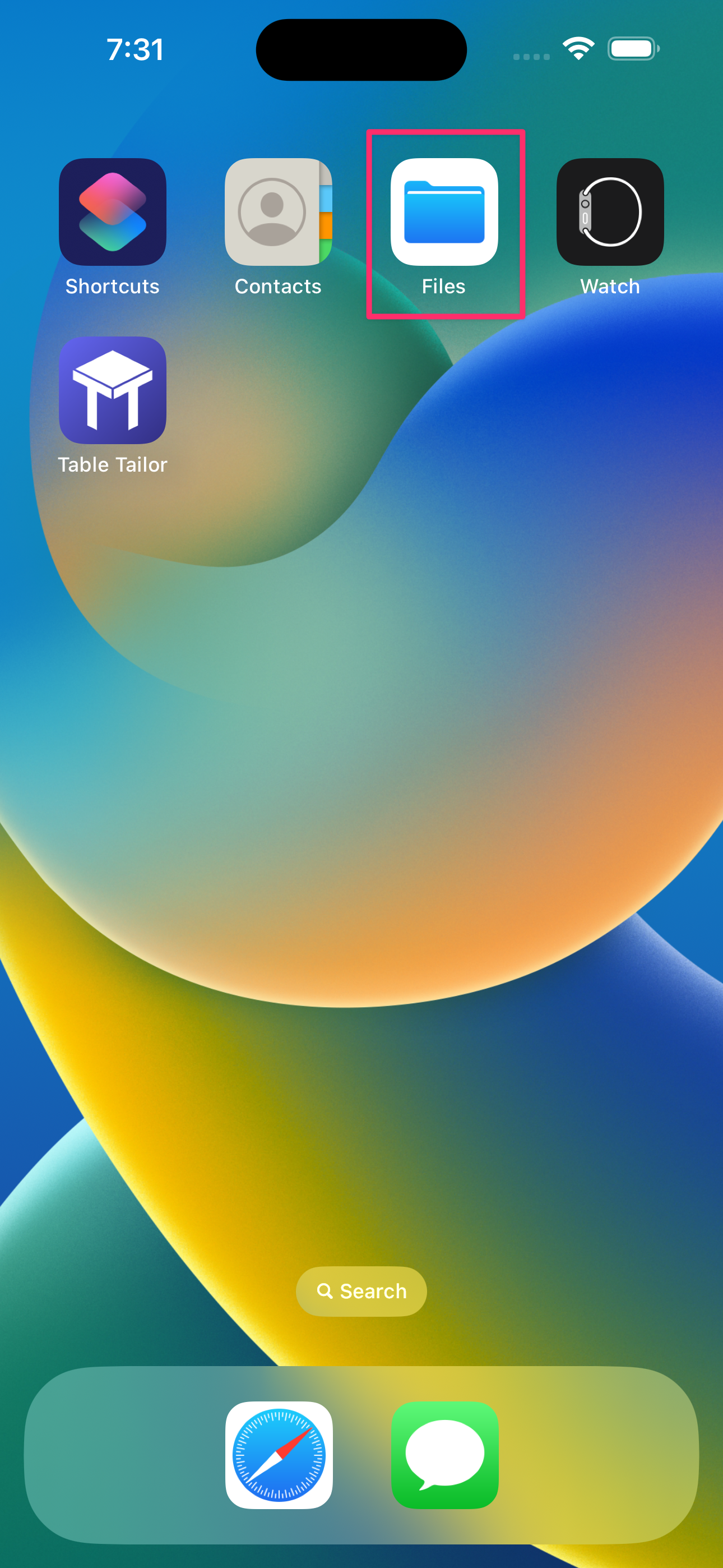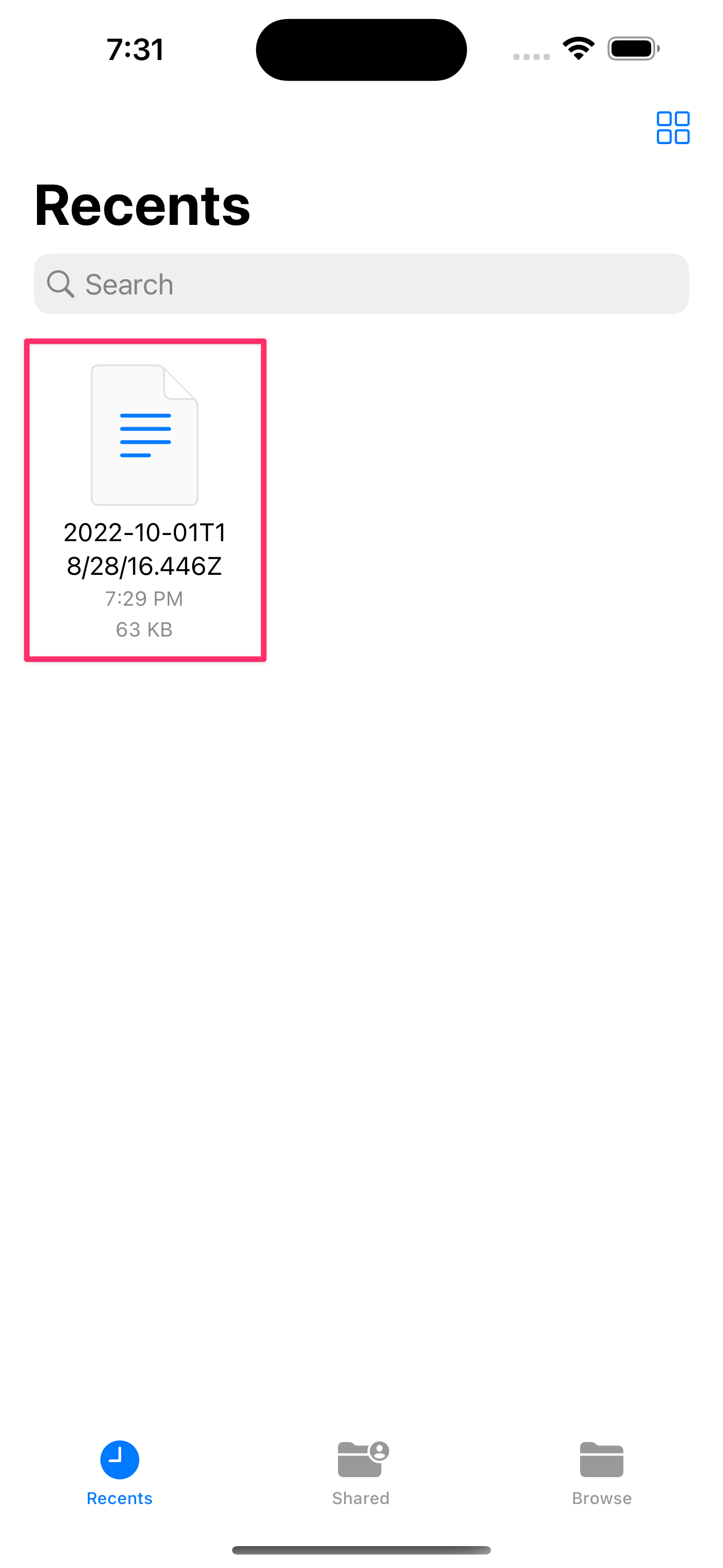 Navigate to your backup file and tap it.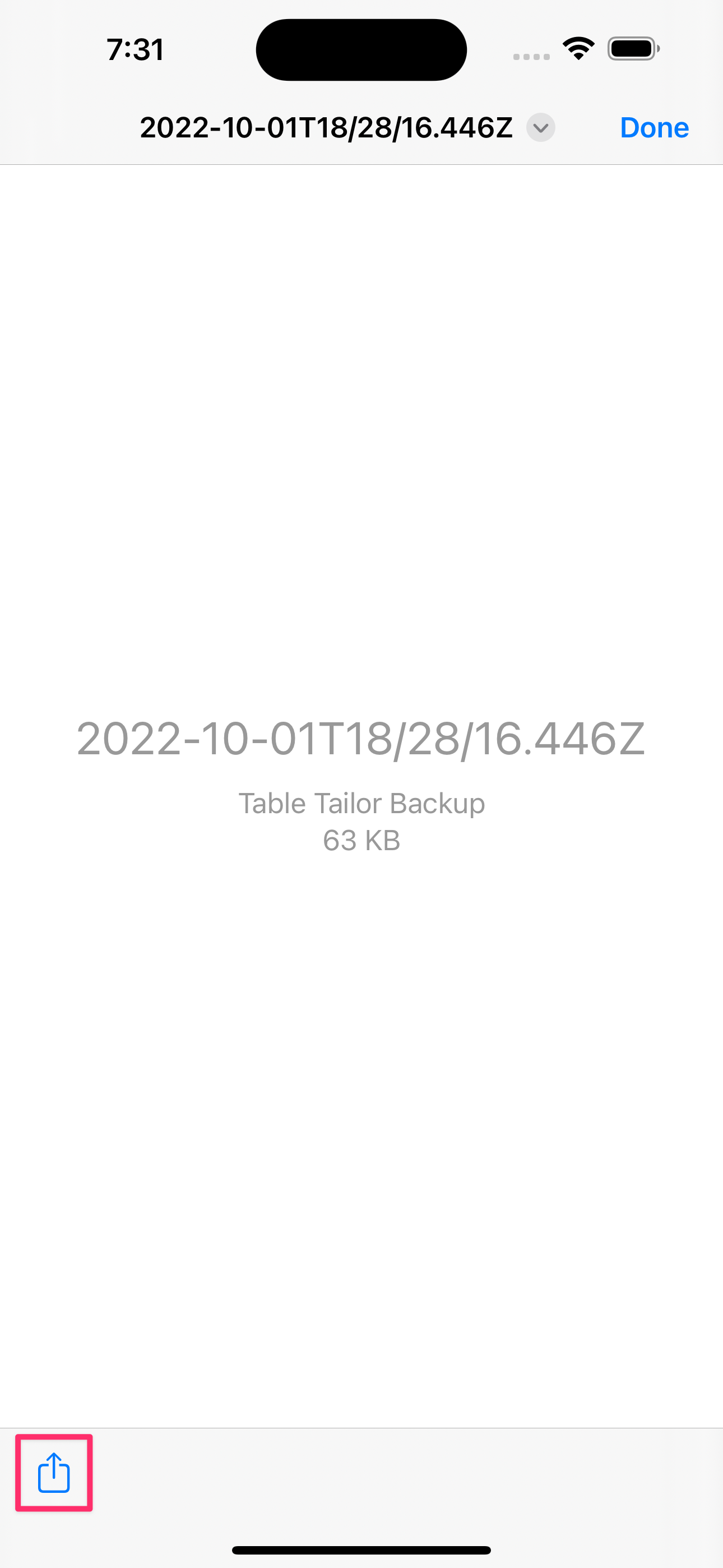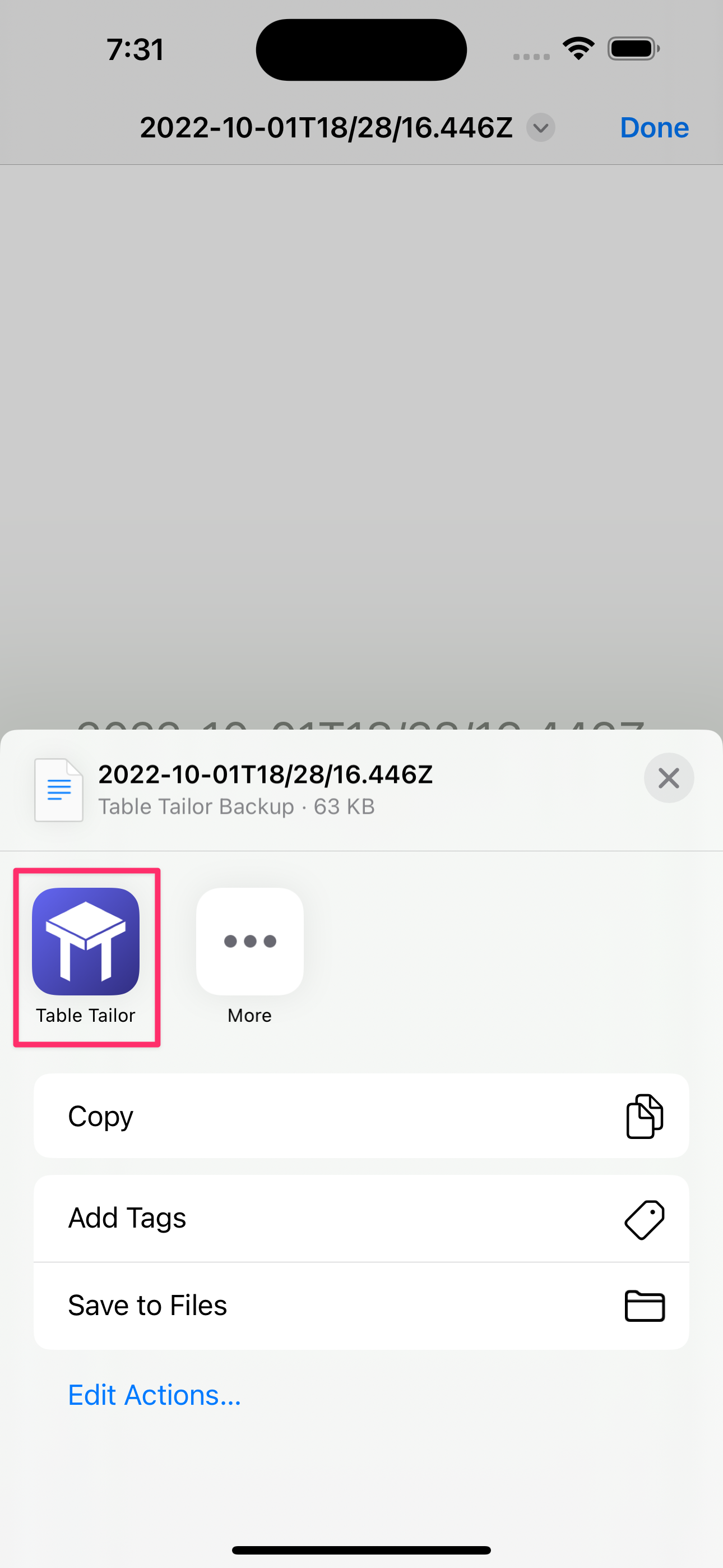 Select Table Tailor from the share sheet.