Restore Purchases
This guide shows how to restore purchases (such as the pro pack) after installing the app, for example when upgrading to a new phone.
The pro pack can be activated on a single device at a time per Apple or Google ID and can be transferred between phones using the process below.
Guide: Restore Purchases
Before getting started, ensure that your phone is signed in to the same Apple or Google account that was used to make a purchase previously, then install the free version of Table Tailor.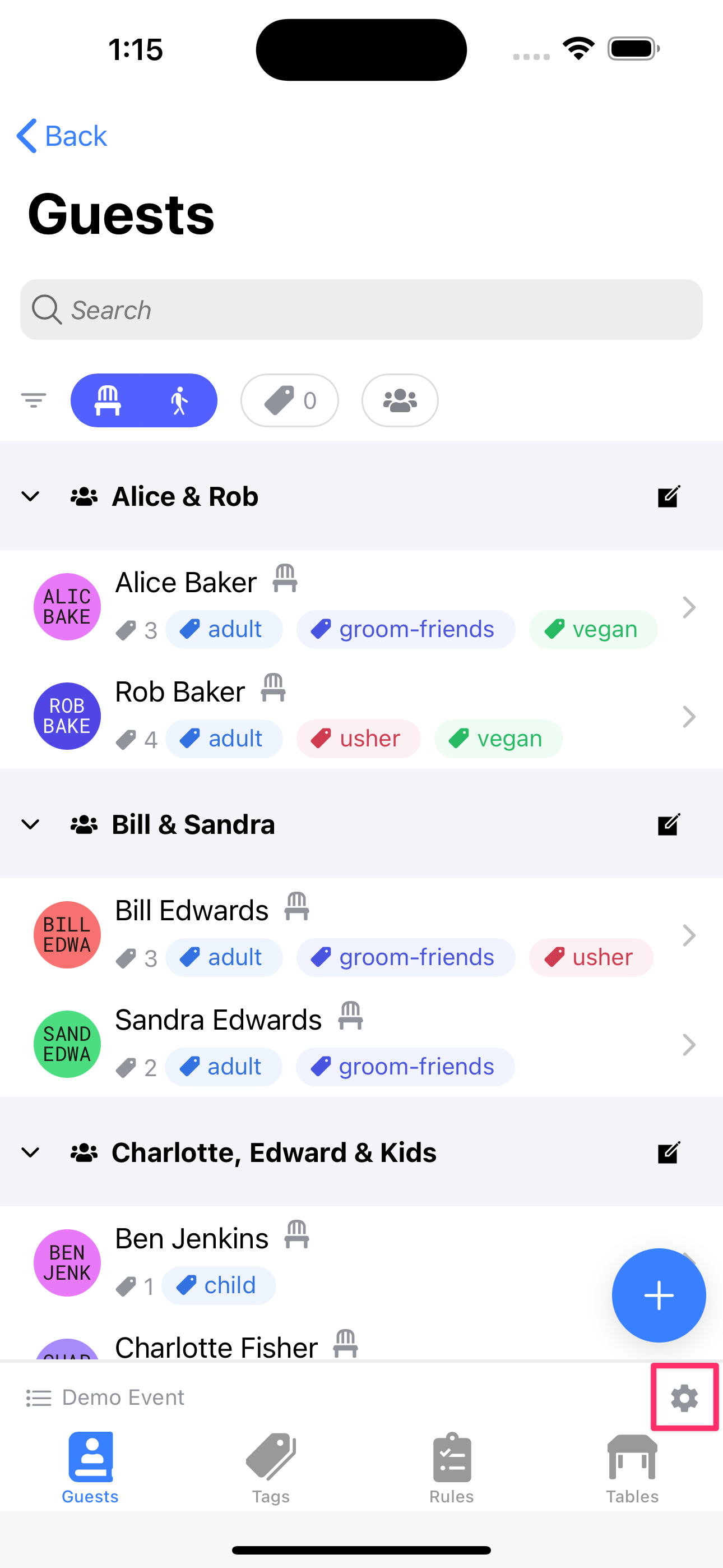 Press the cog near the bottom tabs to go to the settings page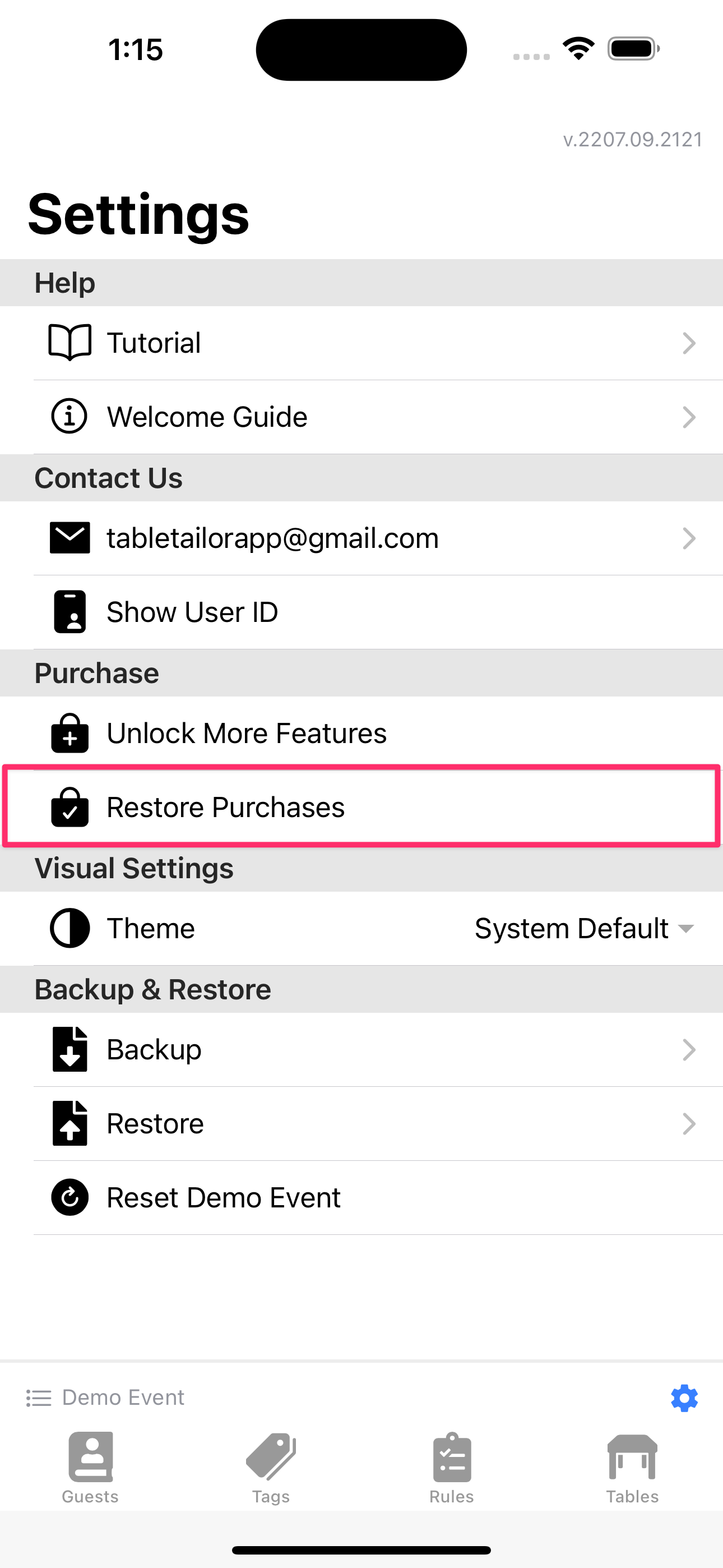 Press Restore Purchases. This should activate the paid features on the new phone.